Samburu county is located on the Ewaso Nyiro River,and neighbors Buffalo Springs National Reserve on the opposite bank. Buffalo Springs takes its name from an oasis of clear water at the western end of the sanctuary. Samburu county is rich in national reserves and activites to do.
Discover the rare five species, ie; the Beisa Oryx, the Somali Ostrich, Gerenuk, the Reticulated Giraffe and the Grevy's Zebra.Explore the county's main wildlife sanctuaries, mainly the Samburu National Reserve, Shaba and Buffalo Springs Reserve.
Mingle with the Samburu people and learn more about their fascinating culture by visiting a village in this county. Discover their nomadic way of life and participate in activities around the homestead such as goading the cattle in the pen,milking goats and making traditional ornaments.
Climb mount Ol Lolokwe, a five or so hours' hike that will reward you with unprecedented views of the county.
Discover the singing wells(a spectacular side of Samburu).When the Samburu take their livestock to these wells, they dig up to water the troughs and call out their animals with tunes the animals recognize as the family tune.The Samburu also gather at the wells to socialize.Wild  animals also stroll to the wells in the evening to enjoy what's left of the water dug up during the day.
Ride a camel along the banks of Ewaso Nyiro river. Ewaso Nyiro river is Samburu's lifeline,which meanders through Samburu National Reserve,leaving a trail of lush pasture for the reserve's thousands of species.Participating in the Derby (held in Maralal), is another of the most exciting things to do in Samburu.
Attend Lmuget ceremony.You ought to visit Samburu when the Lmuget is about to take place.When a Samburu Moran(warrior) becomes an elder,the Samburu,just like the Maasai host auspicious celebrations.The Lmuget ceremony takes place in every six to ten years and is celebrated by families, the Morans,as well as their friends.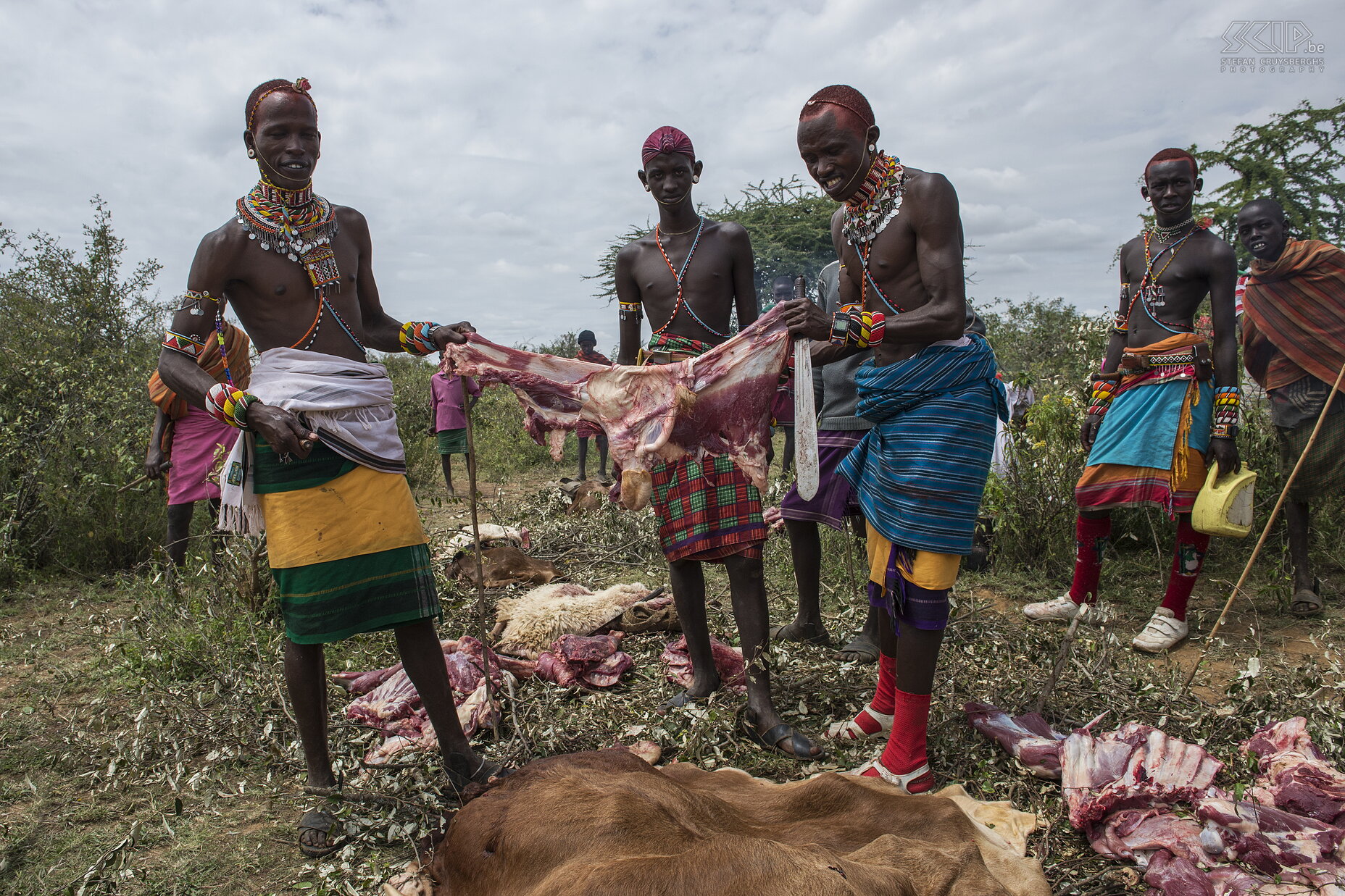 There are many more activities one can do in Samburu.
After all the fun,wine and dine at the Ashnil Samburu Camp,a luxury tented camp on the banks of the Ewaso Nyiro river,with a spectacular view of the mighty Ol Olokwe mountain.